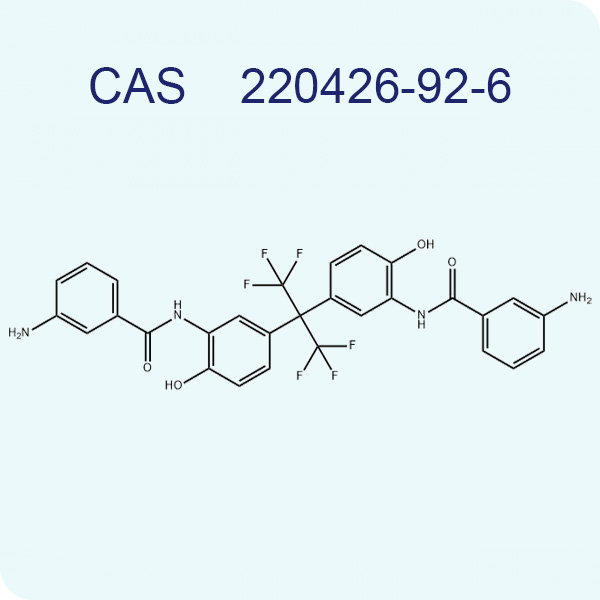 HFHA (220426-92-6)
September 24, 2021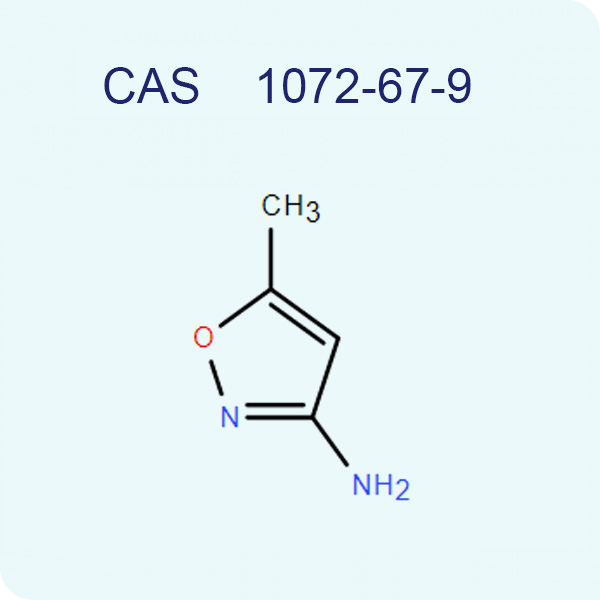 3-Amino-5-methylisoxazole
October 14, 2021
Product
Lefamulin
CAS No.
1061337-51-6
Synonyms
Lefamulin;

1061337-51-6;

CHEMBL3291398;

BC-3781;

(3aR,4R,5R,7S,8S,9R,9aS,12R)-8-hydroxy-4,7,9,12-tetramethyl-3-oxo-7-vinyldecahydro-4,9a-propanocyclopenta[8]annulen-5-yl 2-(((1R,2R,4R)-4-amino-2-hydroxycyclohexyl)thio)acetate;

Lefamulin(BC-3781).

Availability
In Stock
MF.
C28H45NO5S
MW.
507.73
Appearance
White powder
Purity
98%
Application
Pleuromutilin antibacterial drug
Storage
RT
COA & NMR
Download
MSDS
Download
What is Lefamulin?
Lefamulin is the first drug of the class pleuromutilin to be approved for oral and IV use in the treatment of community-acquired bacterial pneumonia, CABP.
It is a semi-synthetic broad-spectrum antibiotic that acts by inhibiting bacterial protein synthesis. It is effective against many gram-positive, some gram-negative as well as atypical bacteria that cause CABP. Lefamulin provides a valuable intravenous or oral monotherapy alternative to fluoroquinolones or macrolides for empiric treatment of patients with CABP, including cases of patients at risk for poor outcomes due to age or various comorbidities. [1]
It was developed by Nabriva Therapeutics and owns the exclusive, worldwide rights to lefamulin by the brand name Xenleta. It was approved for the treatment of CABP by the FDA in the USA in 2019 and European Union in 2020.
It has also currently completed the phase 2 clinical trial for use in acute bacterial skin and skin structure infections (ABSSSI) and is ongoing phase1 study for pediatric use.
How Does Lefamulin Work?
Lefamulin belongs to the pleuromutilin group of drugs.
Pleuromutilins were first isolated from the fungus Pleurotus mutilus and eventually developed into systemic therapy for veterinary use and as a topical product for human use and now modified into oral and IV form.
It is a broad-spectrum semisynthetic antibiotic. It is effective against gram-positive, some gram-negative as well as atypical bacteria.
Lefamulin works by inhibiting bacterial protein synthesis. It acts by binding to the peptidyl transferase center, PTC, on the 50S bacterial ribosome in such a way that it interferes with the interaction of protein production at two key sites known as the A- site and the P- site in PTC. The pleuromutilin tricyclic core binds to a pocket close to the A site, while the C14 side chain extends to the P site causing a tightening of the rotational movement in the binding pocket referred to as an induced-fit mechanism, creating interference with peptidyl transferase to subsequently inhibit peptide bond formation and chain elongation resulting in the inhibition of bacterial proteins and the cessation of bacterial growth. 'Induced‐fit' binding mechanism of the drug to a target leads to high affinity, selectivity, and a long residence time, with high clinical efficacy than other antibiotics.
Pleuromutilin antibiotics exhibit low rates of resistance development and lack cross-resistance to other antimicrobial classes due to their unique mechanism of action. However, pleuromutilin activity is affected by mutations in 23S rRNA, 50S ribosomal subunit proteins rplC and rplD, ATP-binding cassette (ABC)-F transporter proteins such as vga(A), and the methyltransferase cfr.
Other drugs of the pleuromutilin group are:
Retapamulin (approved for topical use in humans)
Valnemulin and Tiamulin (approved for use in animals)
Azamulin (investigational drug)
Uses and Indications Of Lefamulin
· Community-Acquired Bacterial Pneumonia-CABP
Lefamulin, a pleuromutilin antibacterial is approved for treating patients diagnosed with community-acquired bacterial pneumonia (CABP).
However, to avoid antibiotic resistance, Lefamulin should not be used unless indicated.  To reduce the development of drug resistant bacteria and maintain the effectiveness of For the treatment of CABP. it is available in oral and IV form.
The following regimen was followed in clinical trials that were found effective in CABP.[2] [3]
Oral lefamulin- 600mg twice per day for 5 days
IV lefamulin- 150mg twice per day slowly over 1hr

. After 6 doses, if

hemodynamically stable and afebrile for 24 h, had improving pneumonia symptoms, and had a functioning gastrointestinal tract, patients can switch to oral therapy.
Studies were conducted in phases to establish its efficacy in comparison to other commonly used antibiotics for CABP like fluoroquinolones and macrolides. These studies concluded that lefamulin is just as effective and safe as any other antibiotic in treating pneumonia. [4] [5]
Lefamulin is a safe and effective alternative for treating CABP in cases of antimicrobial resistance to first-line therapies, clinical failure, or intolerance/adverse effects to currently used agents. 
No dose adjustments are required for patients with renal impairment, and lefamulin can be administered without regard to hemodialysis timing. [7]
Clinical experience and ongoing clinical investigation will allow clinicians and antimicrobial stewardship programs to optimally use lefamulin in the treatment of CABP.
Lefamulin bacterial coverage is as follows:
Gram- positive: Streptococcus pneumoniae, Staphylococcus aureus, MRSA, Enterococcus faecium, viridans group streptococci.
Atypical organisms: Legionella pneumophila, Mycoplasma pneumoniae, and Chlamydophila pneumoniae.
Gram- negative: Haemophilus influenzae, Neisseria gonorrhoeae, Moraxella catarrhalis (gram-negative coverage is limited).
· Acute Bacterial Skin And Skin Structure Infections-ABSSSI
A Phase II clinical trial has been completed for the treatment of ABSSSI. Lefamulin is a possible alternative drug for the treatment of ABSSSI in the future.
Currently, phase1 trials are ongoing for the use of Lefamulin for pediatric use, bone and joint infections, nosocomial pneumonia, osteomyelitis, and sexually transmitted infections.
Is Lefamulin Safe?
Various clinical trials have been conducted in phases that have proved Lefamulin safe and tolerable.  [4] [2] [3]
Side Effects Of Lefamulin
Elevation of hepatic enzymes
Pain and redness at the injection site
Clostridium difficile induced diarrhea – occurs in approximately 25% of all cases of antibiotic-associated diarrhea. Presents with mild abdominal pain, nausea, and loose stool. Sometimes it might progress to colitis, in such case discontinue the antibiotic if possible and add metronidazole or vancomycin.
These above-mentioned adverse effects are usually mild to moderate in severity.
Contraindications
People with known

hypersensitivity to lefamulin or pleuromutilins
Pregnant females

– based on animal studies, the drug has been shown to cause fetal harm. Hence, females are advised to use contraception while on the drug and not to take the drug when pregnant

Breast-feeding females

are advised to pump and discard milk while on lefamulin

People with

ventricular arrhythmias

People with any kind of

liver disease
Drug interactions
· Antiarrhythmic drugs
Lefamulin has been shown to increase QT interval. Hence it should not be taken with other drugs that increase QT interval like class I & III antiarrhythmics (quinidine, sotalol, amiodarone) as their combination might lead to life-threatening ventricular arrhythmias.
· CYP3A4 Inducers
Lefamulin is metabolized mainly in the liver by the enzyme CYP3A4. The use of CYP3A4 inducer drugs should be avoided as they will increase the metabolism of lefamulin and decrease its half-life and its efficacy. Some common CYP3A4 inducers include rifampin, carbamazepine, phenytoin, and phenobarbitone.
· CYP3A4 Inhibitors
These drugs decrease the metabolism of lefamulin leading to its increased concentration in serum. This can lead to increased adverse effects and arrhythmia. Some common CYP3A4 inhibitors include ritonavir, ketoconazole, itraconazole, erythromycin, and grapefruit.
· Food 
Oral lefamulin is advised to be taken 1 hr before and 2 hr after a meal because food caused slow absorption of lefamulin. [6]
Where To Buy Lefamulin?
You can buy Lefamulin acid powder directly from the Lefamulin manufacturer company. This product is made from the best ingredients following proper protocols. It is currently available by the name Xenleta
API CDMO can provide the best quality raw materials for Lefamulin in China. We are designed to operate and provide raw materials in large quantities, and our production capacity is 500 kg per month. Our company is SO9001 & ISO14001 certified, and has a complete production management system. 
References Cited:
Mercuro, N. J., & Veve, M. P. (2020). Clinical Utility of Lefamulin: If Not Now, When?. Current infectious disease reports, 22(9), 1-13.

File Jr, T. M., Goldberg, L., Das, A., Sweeney, C., Saviski, J., Gelone, S. P., … & Gasink, L. B. (2019). Efficacy and safety of intravenous-to-oral lefamulin, a pleuromutilin antibiotic, for the treatment of community-acquired bacterial pneumonia: the phase III lefamulin evaluation against pneumonia (LEAP 1) trial. Clinical infectious diseases, 69(11), 1856-1867.

Alexander, E., Goldberg, L., Das, A. F., Moran, G. J., Sandrock, C., Gasink, L. B., … & Schranz, J. (2019). Oral lefamulin vs moxifloxacin for early clinical response among adults with community-acquired bacterial pneumonia: the LEAP 2 randomized clinical trial. Jama, 322(17), 1661-1671.

File, T. M., Alexander, E., Goldberg, L., Das, A. F., Sandrock, C., Paukner, S., & Moran, G. J. (2021). Lefamulin efficacy and safety in a pooled phase 3 clinical trial population with community-acquired bacterial pneumonia and common clinical comorbidities. BMC Pulmonary Medicine, 21(1), 1-10.

Tang, H. J., Wang, J. H., & Lai, C. C. (2020). Lefamulin vs moxifloxacin for community-acquired bacterial pneumonia. Medicine, 99(29).

Wicha, W. W., Prince, W. T., Lell, C., Heilmayer, W., & Gelone, S. P. (2019). Pharmacokinetics and tolerability of lefamulin following intravenous and oral dosing. Journal of Antimicrobial Chemotherapy, 74(Supplement_3), iii19-iii26.

Wicha, W. W., Marbury, T. C., Dowell, J. A., Crandon, J. L., Leister, C., Ermer, J., & Gelone, S. P. (2021). Pharmacokinetics and safety of lefamulin after single intravenous dose administration in subjects with impaired renal function and those requiring hemodialysis. Pharmacotherapy: The Journal of Human Pharmacology and Drug Therapy, 41(5), 451-456.
Trending Articles