2-(Bromomethyl)thiazole
June 15, 2023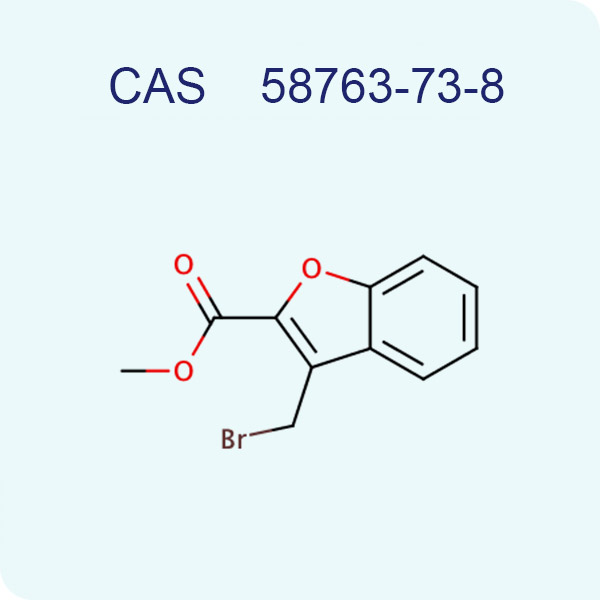 Methyl 3-(bromomethyl)-2-benzofurancarboxylate
June 15, 2023
Product
3-(Bromomethyl)benzonitrile
CAS No.
28188-41-2
Synonyms
NSC 108298;

3-Cyanobenzyl Bromide;

1-Bromomethyl-3-cyanobenzene;

m-(Bromomethyl)benzonitrile;

m-Cyano-α-bromotoluene;

m-Cyanobenzyl bromide;

α-Bromo-m-tolunitrile.

InChI
1S/C8H6BrN/c9-5-7-2-1-3-8(4-7)6-10/h1-4H,5H2
InChI key
CVKOOKPNCVYHNY-UHFFFAOYSA-N
Availability
In Stock
MF.
C8H6BrN
MW.
196.04
Appearance
White to beige crystalline powder
Purity
98%
Application
For research use only
 Storage
2-8°C
COA & NMR
Download
MSDS
Download
3- 

(Bromomethyl)benzonitrile(CAS:28188-41-2) Manufacturer

3-(Bromomethyl)benzonitrile, also called 3-Cyanobenzyl Bromide, it is an intermediate used in the synthesis of 3-(bromomethyl)benzaldehyde. It also undergoes Suzuki cross-coupling reaction with bis(pinacolato)diboron.

As a leading manufacturer and supplier of chemicals in china, API CDMO not only supply popular chemicals, but also api cdmo's r&d center offer custom synthesis services. API CDMO can provide different quantities of custom synthesis chemicals in lab, plant and industrial scale with more than fifteen years.

API CDMO exported 3-(Bromomethyl)benzonitrile raw materials to many countries and regions at best price. If you are looking for stable material's manufacturer or supplier in china, API CDMO is your best choice.

Welcome to purchase 3-(Bromomethyl)benzonitrile raw materials from API CDMO !
Reference
[1] Triazole- and triazolium-containing porphyrin-cages for optical anion sensing.Lydia C Gilday et al.Dalton transactions (Cambridge, England : 2003), 41(23), 7092-7097 (2012-05-09)
[2] Pubchem: https://pubchem.ncbi.nlm.nih.gov